Badminton Racket Kit
Badminton Racket Kit includes 4 all steel rackets with coated steel strings and a sheath of 6 shuttlecocks.
Rackets are flexible, tempered steel shaft with steel head and reinforced T-joint for strength.
Raised leather grip and top grade nylon coated steel strings.
Very durable rackets with great playing characteristics.
Shuttlecocks are tournament international nylon shuttlecocks, white fluted.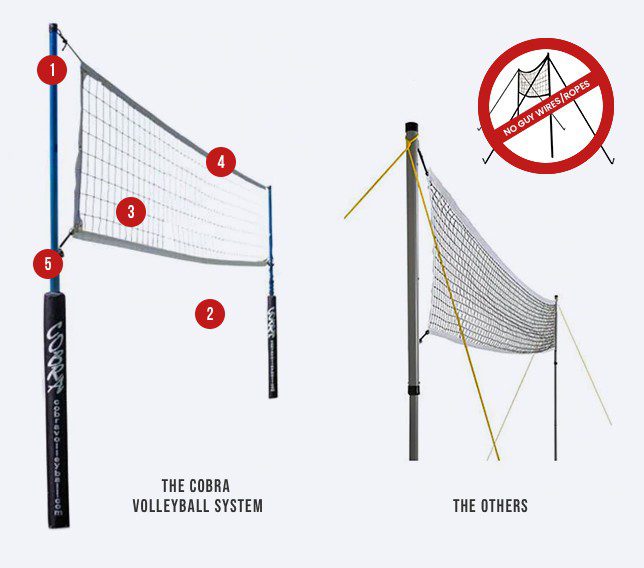 Designed to set up quickly, and last a lifetime.
No Guy Wires/Ropes
Fast One Person Set Up
Superior Net Play
Stays Tight All Game
Versatile – Play 5 Different Games