Whether you enjoy playing volleyball with your friends casually or prefer a more competitive atmosphere, we've got the ideal volleyball net systems for you. You'll find two kinds of net systems on our online store, namely the Cobra and Viper net systems, both of which have been made using only the best materials.
Here is a comparison of our cobra vs viper net systems to help you decide which one is best for you.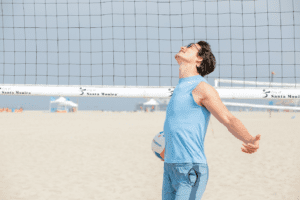 1. Expertise Level
The cobra and viper net systems have been designed for different expertise levels. Cobra has been designed for people that wish to play more aggressive, competitive games. While you don't need to be a professional to use this net system, it has been made to give you the experience of a real match.
On the other hand, the Viper net system is ideal for more casual time, such as a quick game by the beach or in your backyard. For families that just want to spend time together while also getting their exercise in, the Viper volleyball net system is ideal.
2. Weight
Another difference in cobra vs. viper net systems is their weight. Because the Viper system is ideal for more casual games, it is slightly lighter than Cobra – 29 pounds vs 33 pounds. The weight of both systems includes the weight of all poles, the boundary line, and other equipment of the net system.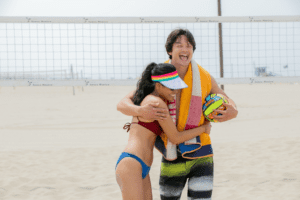 3. Versatility
The Cobra net system has 3 height settings, namely for men (8 feet), women (7'4 feet), and junior (7 feet), whereas the Viper net system only has two; men and women. That's why when comparing the versatility of cobra and viper net systems, the former is considered more flexible. The Cobra system can also be set up for badminton and tennis as well, making it the more versatile system of the two.
If you'd like to place an order for either of these systems, visit our online store and buy indoor or outdoor volleyball net systems. To speak with an expert on our net systems, call (480) 470-8343.