Want to stay fit and active during the winter months? Beach tennis is a fun way to get your calories burning while also engaging with nature around you. But to play properly, you'll need a strong net system that can support your games.
Here's how you can set up the paddle-up version of our Cobra beach tennis net system to never miss a beat with your physical fitness goals.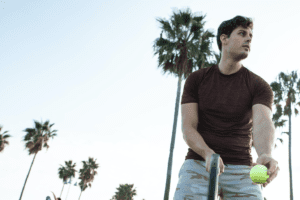 Lay Out The Components
Our paddle version of the cobra beach tennis net system contains a high-quality net, two poles that are adjustable and come with pads and covers, grass pins and sand stakes with stretch cords (6 each), anchoring stakes, washers, a boundary line, a carrying bag and an instruction sheet to help you set up.
Set It Up
Once the components of the beach tennis net system are laid out, you'll need to begin by adding the stakes to the ground where you'd like the net to go. The stakes should be driven at least 20 to 22 inches into the ground and stable so that the washer can be added on top. You can also secure one pole, add the net to it, and then decide the position for the second stake.
After the net has been secured in both poles, all you'll need to do is secure the poles with washers and adjust their height to suit your game. Once the desired height is set, all you need to do is tighten the net. And voila! You are ready to hit the pitch for a competitive game of beach tennis.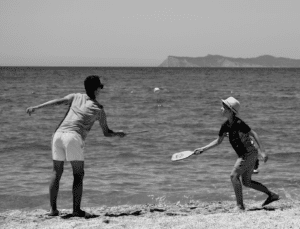 Buy Our Beach Tennis Net System
Should you choose our beach tennis net system, you won't regret the investment. Every single one of our cobra sports products comes with a lifetime warranty on their hardware, whereas the nets, pole pads, and covers, among other soft components have a 2-year warranty.
And guess what? If you do not like our product, you can always return it as we have a 30-day money-back guarantee, no questions asked. Sounds good, right? Place your orders for our indoor and outdoor volleyball nets online, shop beach tennis net system and get supporting accessories as well from our online store.