Despite people thinking Americans are only obsessed with basketball and football, they might have another favorite not many people know about. Volleyball has become one of the most loved sports of all time in America. According to research, there are about 46 million Americans who play volleyball.
The game is a great way to interact with different people, stay active, and have friendly matches to keep yourself entertained during official breaks. Many people have enjoyed the game over the last few years, and it continues to increase in popularity. Several schools, colleges, and universities around America are now introducing volleyball as a proper sport in their curriculum.
If you're wondering why professional volleyball is so celebrated in the country, here are a few reasons we've put together for you to explore. Let's begin!
Promotes Team Work
Several schools and colleges have made volleyball a part of their sports curriculum since it helps build a sense of teamwork. The game requires two teams to play against one another, which offers a sense of belonging for each team.
You Can Play It at the Beach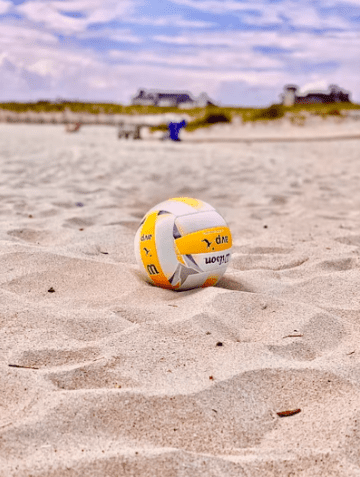 The best part about volleyball matches is that you can play them indoors and outdoors. Many people love the beach, and a game they can play automatically becomes their favorite. But that's not all; you can have a pool volleyball match, a beach match, or a match in a quintessential stadium.
Regardless of the location, all you have to do is carry your volleyball equipment, and you're good to go!
Invites Competitions
Americans love a competitive match or two. Any game that invites a little bit of competition can become one of the most favored games for Americans everywhere. Fortunately, volleyball is a competitive game, and several national leagues compete annually. These games can help keep the competition alive.
However, even if two teams end up playing a volleyball game without any stakes or competition, the game will heat up as each team fights to score a point against the other. Who wouldn't love watching a great match of volleyball?
Improve Your Game with Cobra Net Systems
A smooth, efficient, enjoyable game can improve your volleyball experience. But how can you experience a flawless game? To enjoy a good quality volleyball game, check out Cobra Net Systems today.
We have some of the best ready-made volleyball nets. We even offer custom-size volleyball nets, volleyball equipment, and accessories. For more information, get in touch with our representatives or browse through our volleyball nets collection.