Cobra Permanent Ground Sleeves
Fast & easy set up. Ground sleeves are made of the same heavy duty material that makes the Cobra poles indestructible. Ground sleeves are inserted permanently under the surface of the grass – eliminating the need to hammer stakes. Just slide the Cobra poles over the ground anchor stakes inserted in the sleeves. Keep the PVC cap on top of the sleeves when not in use. LIFETIME WARRANTY.  Use a post hole digger for easy installation. Contact us for installation instructions.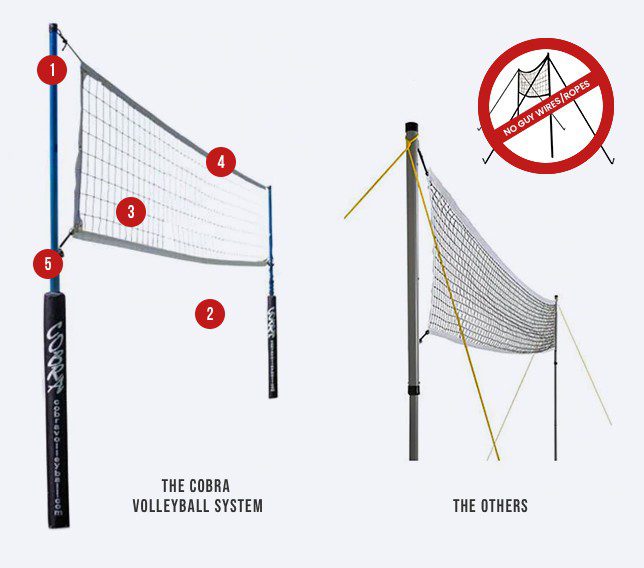 Designed to set up quickly, and last a lifetime.
No Guy Wires/Ropes
Fast One Person Set Up
Superior Net Play
Stays Tight All Game
Versatile – Play 5 Different Games